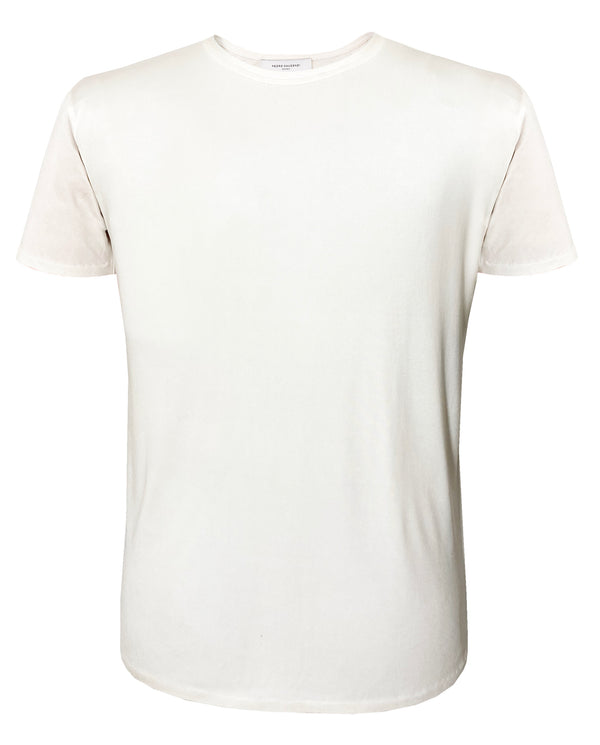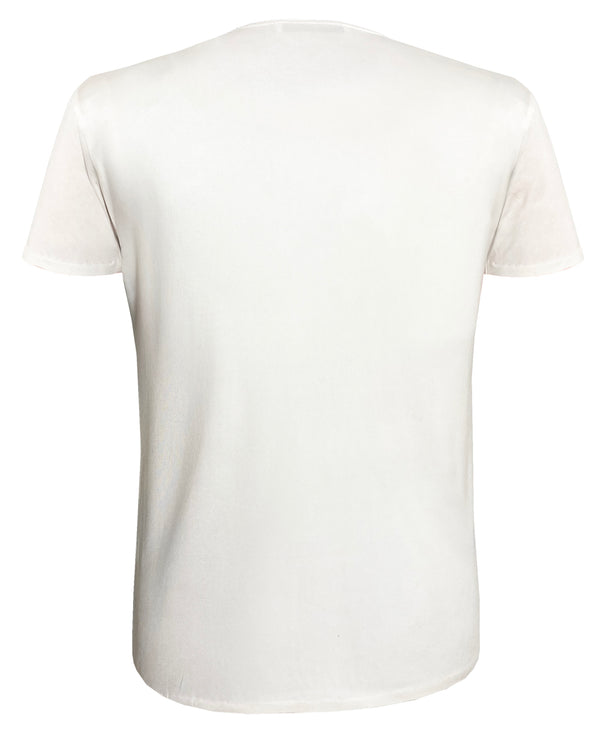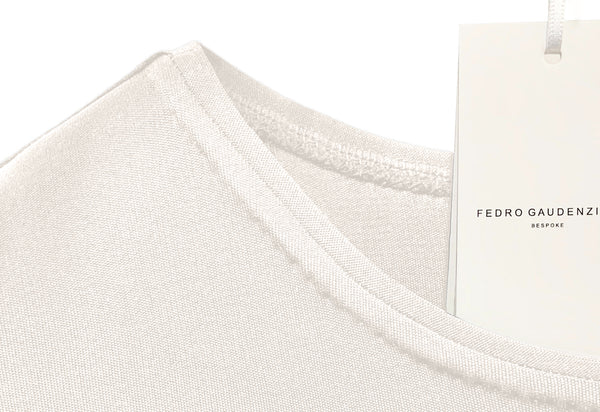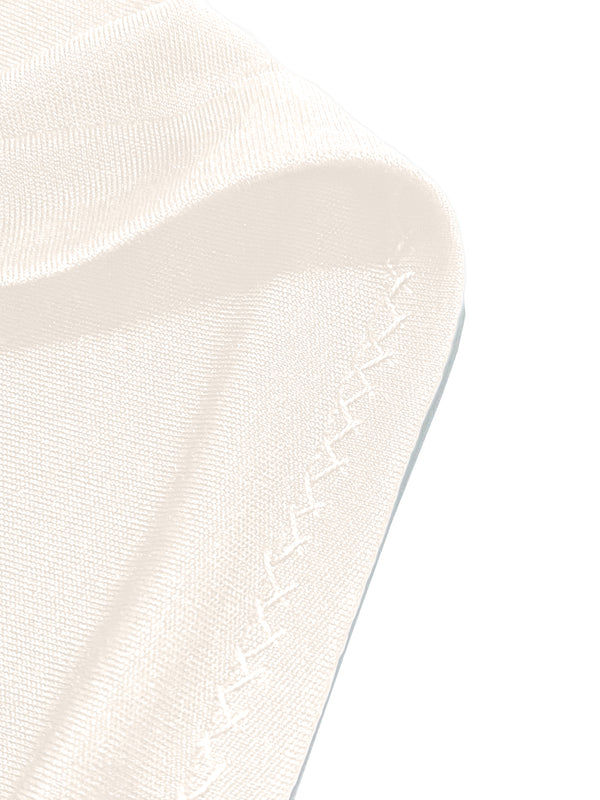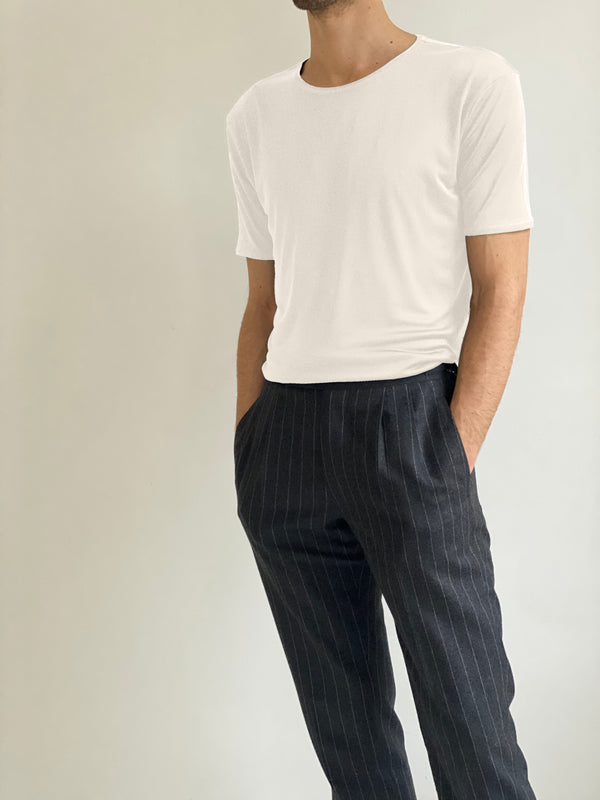 Pure Silk t-shirt Handmade in London.
this t-shirt is made from 150gms/m fluid silk jersey, it has a straight cut with a relaxed drape that moves harmoniously with the body when worn.
The handrolled hem and thin crossed-grain collar piping are fully hand finished utilising traditional tailoring finishing technique and waxed silk thread.
Sleep or Live in it, undoubtedly the most comfortable t-shirt you will ever wear.