We are a bespoke tailoring london house
Crafting to excellency the most diverse and unique bespoke garments
We are a vibrant Bespoke House for men and women. Always rooted in strict traditional Italian and British tailoring techniques, at FEDRO GAUDENZI we aim to elevate the word Bespoke to its full expression, with no limitations as to what we can create.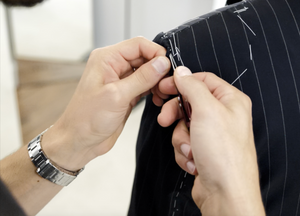 BESPOKE PROCESS
Discover the 10 step process behind all our bespoke work - starting from our crucial first step
LEARN MORE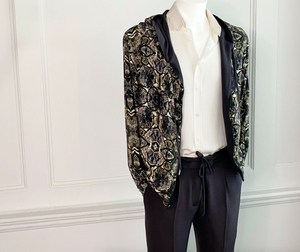 WHAT WE DO
Our approach to the Bespoke craft is simple: "if you can think it, we can make it".
Our recent commissions range from a sharp business suit to a full Bespoke tracksuit in double Silk Crepe Morocain; a one-of-a-kind fully transparent Bespoke suit in Silk Organza, and a day-dress woven in Loro Piana's precious Lotus Flower.
Make an appointment today to explore how our bespoke tailoring in London can bring your dream garment to life, or get inspired browsing our recent work.
VIEW THE GALLERY