"Whatever you're in the market for, FEDRO GAUDENZI can dress your story"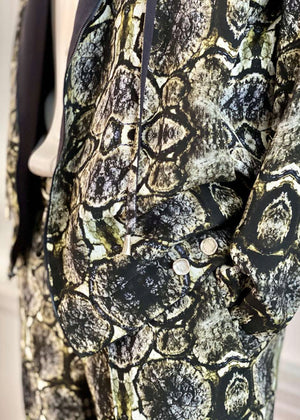 FEDRO GAUDENZI. ONLY ONE.

From the beginning, FEDRO GAUDENZI have been co-creating one-of-a-kind, handmade, bespoke pieces to last a lifetime. Using traditional Italian and British tailoring techniques FEDRO GAUDENZI designs with you, for you, because your wardrobe deserves to be as unique as You are.

We believe in 'Ones' not 'Manys'

Intrinsically sustainable and in reaction to the carbon copy cookie-cutter 'buy now, pay less, wear out, throw away' culture, and questioning low quality, and low standards. FEDRO GAUDENZI believe all your clothes, not just your suits, should be better, 'real' and authentic.

Something true, only for 'You'

That puts the FEDRO GAUDENZI brand on a mission. Carefully trained and selected, skilled tailors, designers and artisans ensure unique curated pieces for discerning clients. One-of-a-kind pieces. Intrinsically yours, each piece is made on purpose, designed with you for you, quality you can feel.

Whatever you're in the market for, FEDRO GAUDENZI can dress your story.

FEDRO GAUDENZI only makes for one. You

FEDRO GAUDENZI. ONLY ONE.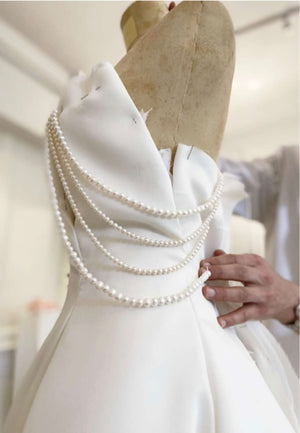 Expertise
At FEDRO GAUDENZI we stand by our motto, giving back full and unconstrained creative expression to each client we work with. Beyond our dedication to a Bespoke process that offers full creative freedom, participating in renewing people's interest in traditional tailoring and couture craftsmanship is crucial to how we execute our work.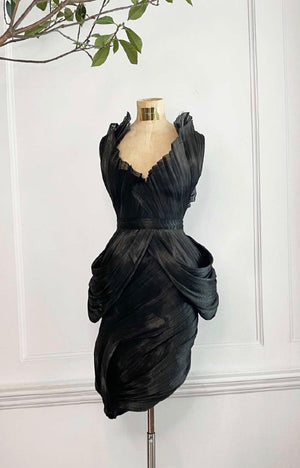 Versed in both artisanal craft and the latest technology, we work with the world's leading specialists in silk, cotton, linen, leather, high-tech performance fabrics and bespoke textile manufacturing - and the Row's most trusted mills.

Our diverse team and network of specialist experts can craft every treatment available in the industry, from bespoke print design to hand dyeing, embroidery, advanced high-performance treatments, hand embellishment, and development of one-off commissioned textiles.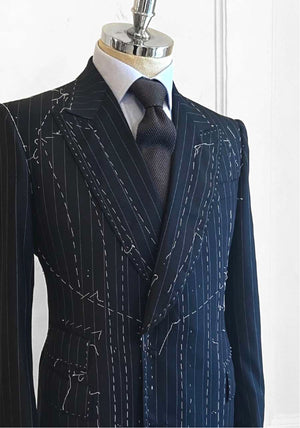 Working With Us
You Choose When & Where: Your Convenience Comes First

You are always welcome in our 13 Soho Square atelier, or you can schedule appointments and fittings at your preferred work or home address - locally or internationally - 7 days a week, at your most convenient time.

Multilingual & Discreet Team

Our team can speak Spanish, Italian, French, English, Chinese (Cantonese), Nepalese, Hindi and Urdu. All our staff has extensive experience dealing with HNWI individuals and corporate clients across the world, and respecting NDAs.

Expedite Orders

Garments can be delivered as soon as 3 weeks from the order without compromising our quality standards.

A surcharge is applied based on the urgency of the order. Please get in touch with james@fedrogaudenzi.com for more info and availability enquiries.

Reorder Without Fittings

Subsequent orders can be shipped or hand delivered fully finished without the need for fittings, making your new order much quicker and more convenient for you.