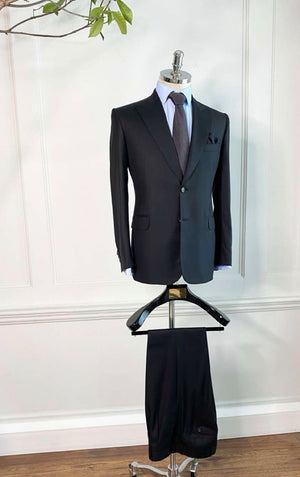 About the Company
FEDRO GAUDENZI is a vibrant Man & Woman Bespoke Clothing house serving an international clientele extending from the United Kingdom to Italy, France, UAE, Bahrain, Senegal, Switzerland, Montecarlo, Lebanon and USA.

With a client base that ranges from Entrepreneurs and FTSE 100 CEO's to TV Stars and well known UK and European figures and nobility, FEDRO GAUDENZI has been growing steadily and organically since its inception in November 2016.
Every garment is made and finished in-house, designed and cut by founder Fedro Gaudenzi, who also oversees the making and finishing of each garment together with Head Tailor Jo Carvey, of 30 years experience in Savile Row.

Every piece is made by hand with only the best materials, and never designed without the client's input.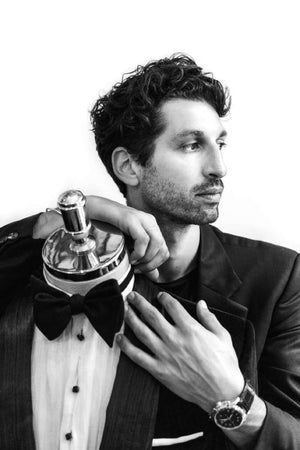 The Founder
From the tender age of 12 Fedro trained in Italy under Console Costantini, winner of the golden shears of tailoring [Forbici d'Oro]: one of the pillars of the sartoria italiana, considered one of the master craftsmen that contributed to the worldwide renowned reputation of the Made in Italy tradition, and Italian tailoring elegance.
At 15 Fedro moved to Cambridge, where he attended CATS college.

Away for the first time from his native Italy and the restrains of traditional tailoring, the move set off Fedro's pivot into design. Driven by the fashion capital and a newly-found creative freedom, he spent the next several years building an extensive design career which covered menswear, womenswear, plus size, tailoring, childrenswear, and shoe & accessory design.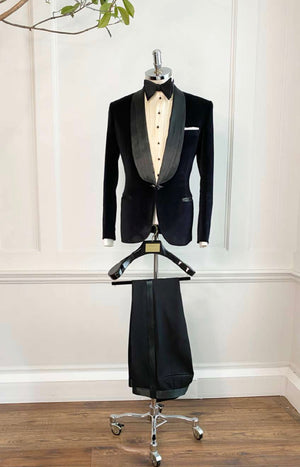 "Another arrow in the quiver of London's high-end tailoring, and a welcome one"
City AM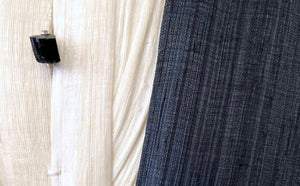 Fedro's namesake tailoring house FEDRO GAUDENZI reflects his extensive trajectory, which lends him and his creations a unique blend of design audacity and artisan sensibility. Insatiably curious, Fedro and his team believe mastering the craft of bespoke tailoring allows for full creative freedom, and have repeatedly proven by serving a diverse clientele since launching in 2016 that there is no limit to what they can do. Currently, Fedro designs all bespoke pieces, and oversees their making in their Atelier.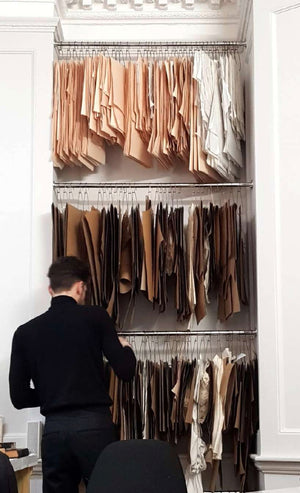 Core Team Experience
Our team at FEDRO GAUDENZI has a combined 18 years experience in bespoke cutting and more than 15 years experience in sourcing the most diverse and unique rare materials in the world. Our Head Tailor, J. Carvey, who has over 30 years experience as a lead coat maker in Savile Row's renowned Henry Poole, Anderson & Sheppard and Kilgour; in-house specialist Trouser Maker, I. Glanville, has experience at Henry Poole and Timothy Everest; our Hand Finisher, M. Korojaru, has a wealth of experience across Savile Row and couture pieces finishing.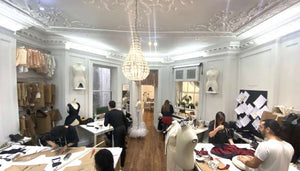 Our couture & bridal seamstress [NDA protected] has 20 years experience as seamstress for high-profile VIPs including for The Royal Family of England state wedding, and at Ralph & Russo, Alexander McQueen, Stella McCartney and more. Our hand seamstress and embroidery specialist [NDA protected] has experience at Ralph & Russo, Vera Wang, and as Seamstress to The Queen of Jordan.